Joke and Chris from my local Veterinary Centre in Appleby are raising money to help fund a volunteering project which will see them offering their time up to help the Greek Cat Welfare Society neuter their stray cats, which are a huge problem in Greece.
They are going to be raising money through various activities including a dog walk, a coffee morning and table top sale plus a few more fun events.
If you're interested in helping raise money for this well needed initiative  you can donate directly to Old Hall Veterinary Centre by calling them on 017683 50517 or by emailing info@oldhallvets.co.uk.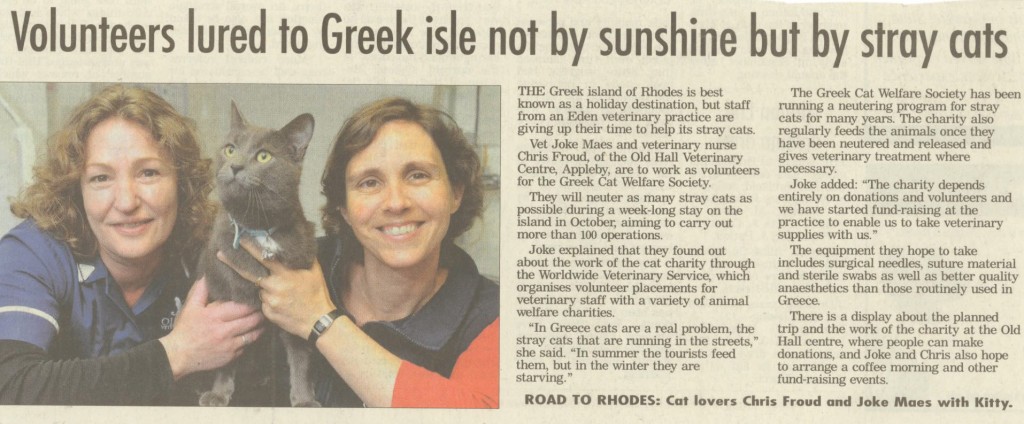 I will be letting everyone know about the dog walk weekend dates as many of my clients have said they'd love to support this cause and join us all in the walk. If you are interested in joining us then do get in touch with me. Let's hope we have some sunshine for the day!