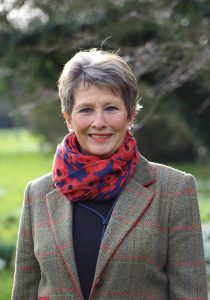 Dogs have always been a major part of Ingrid's life and she has been training and working with them for over 30 years. Her passion started not just at home when she was young but also when she worked during the school holidays at her local kennels near to her home. Her knowledge is as extensive as is her experience.
She trained and worked in London as a nurse and then moved to Cambridge to nurse at Addenbrookes Hospital before she moved up to the north of England many years ago.
Ingrid then set up a large boarding kennel establishment and training centre in the Ribble Valley in Lancashire. Through that experience she then decided to set up a small intimate Home from Home active holiday and boarding kennel business in Cumbria where she has been for the last 25 years. In late 2019 Ingrid relocated her business to South Devon where she currently works from.
At the same time she also set up the  training school and so was able to continue her passion of not just looking after other peoples' dogs but  training and behavioural work as well.
Training the Ingrid Grayling Way has been developed by Ingrid over the many years she has spent with dogs of all breeds and temperaments. On meeting Ingrid, you will see her  endless enthusiasm, passion and love of dogs shine through.
Currently Ingrid is putting her extensive knowledge to paper and writing a training manual for dog owners. She is also running Train the Trainer courses as she wants to pass on her knowledge to future potential dog trainers.