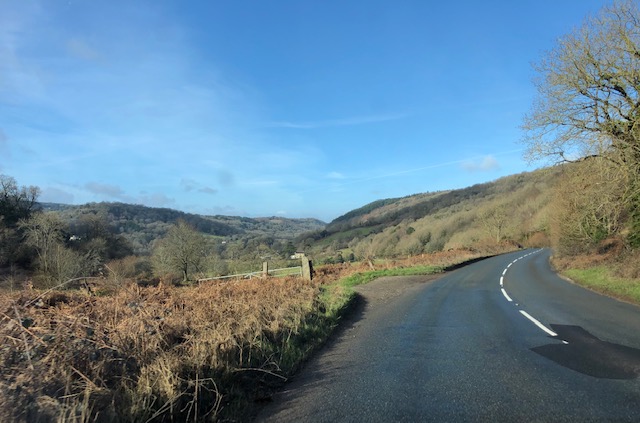 It's been a few weeks since I posted on my news page – such a lot has happened in such a short space of time. As many of you know I moved from Cumbria to South Devon at the end of last year and my plan was to have a few months break from work and settle into my new life.
Things haven't quite turned out that way as within two weeks of moving here I met a fabulous lady who I've become very good friends with, and who offered me her beautiful converted barn to work from. So much for a rest! But I wouldn't have it any other way.
So, nearly 8 weeks since I moved and I'm working again, and have met some lovely people. Everyone has been so friendly and welcoming. I am loving the amazing views down here, and the warmer weather, the thermals have been packed away!
Here is a recent view of my drive to my venue, we have been blessed to have had some clear blue skies and lovely sunny days…long may they continue!