Opening hours – Tuesday to Sunday (closed Monday).
You can contact Ingrid using the form shown at the bottom of this page. Alternatively you can email at ingrid@ingrid-grayling.com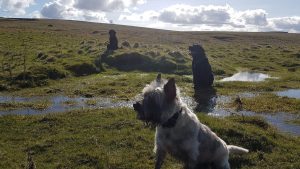 Telephone number: 01931 715282
Directions to Ingrid
Ingrid works from several rural locations all within easy reach from the M6 and near to Penrith and Shap.
Upon booking Ingrid will confirm which location the training will take place from and send you detailed instructions on how to get there.
Accommodation near to Ingrid If you are thinking of making a weekend/holiday while visiting Ingrid for dog training then we can recommend a B&B that is dog friendly and only a few minutes away  – Primrose Cottages – click for the details are here.
Course payment details All courses – a deposit is required on booking and a receipt will be issued. The remainder to be paid in full on the first day of the course. Cancellations within 24 hours of the course date will incur a small fee. This remains the discretion of Ingrid Grayling Training.